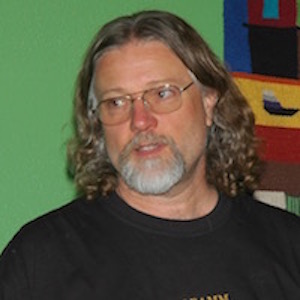 Jim Bower
CEO, Whyville & Numedeon
Talk to me about:

Game-based learning and Virtual World design and management

Protecting and monetizing innovation and intellectual property in Ed-tech

What Neuroscience does and does not and can and can not tell us about learning

Dr. James M. Bower Ph.D. is the founder, Chairman, and CEO of Numedeon Inc. which in 1999 launched Whyville.net, the first online gaming virtual learning community. Whyville has been a leading innovator in online digital learning, collaborating in educational game development with governmental agencies (e.g. U.S. Centers for Disease Control, and Food and Drug Administration), Foundations (e.g. The Getty and MacArthur Foundations), Industry (e.g. Toyota and Dell Computer), and nonprofit educational organizations (e.g. ACT and the Educational Development Center, EDC) among many others. Whyville.net currently has more than 8 million registered users. While a professor of Computational Neuroscience at the California Institute of Technology, Dr. Bower also founded and co-directed the Caltech Pre-college Science Initiative (CAPSI) which worked with teachers and school districts in California and across the nation to support inquiry-based hands-on science learning. Dr. Bower has recently collaborated in the formation of a new company Virtual Worlds IP Inc, which is innovating new ways to develop the value of patents and intellectual property in the Education-Technology marketplace. Dr. Bower has published more than 150 scientific articles, several books, and served on scientific and educational advisory committees for numerous national organizations including the National Academy of Sciences, the National Science Foundation, and the National Institutes of Health. Dr. Bower lives on a ranch outside of Ashland Oregon where he breeds and raises Cleveland Bay horses, and plays polo.
Back