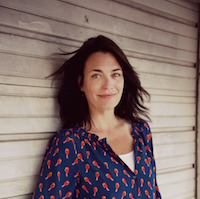 Meredith Walker
Executive Director, Amy Poehler's Smart Girls
Talk to me about:

Media

Production

Life (get your hair wet!)

Meredith Walker began her television career under the tutelage of respected journalist Linda Ellerbee. While producing for Ellerbee's NICK NEWS on Nickelodeon, the show won the Peabody Award, as well as several Emmys. Meredith traveled to all 50 states to interview kids who had interesting stories to tell; this would become the foundation for her deepening interest in the lives of young people. Next, she served as head of the Talent Department at the iconic Saturday Night Live, where she met her best friend, Amy Poehler.

Now living in Austin, Texas, Meredith devotes her time and talent to what has become her passion. As Executive Director of the organization she co-created with Amy Poehler, "Amy Poehler's Smart Girls," Meredith delivers the Smart Girls message by leading live workshops/camps, and by producing online materials, such as the "Smart Girls at the Party Podcast." Meredith also offers her time as a mentor at the Ann Richards School for Young Women Leaders; she is honored to serve on the ONE Girls and Women Advisory Board and is a newly appointed member of the Austin, Texas Community Court Advisory Committee.
Back