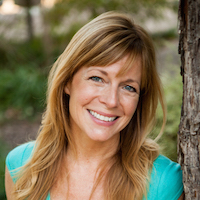 Elizabeth Mack
Owner & Prof. de français, Freestyle Language Center
Talk to me about:

Foreign Language Education - specifically the innovative, the new, 21st C. language learning

Entrepreneurship - bootstrapping, from zero - to year 3

Fundraising - profit or non-profit

An incurable Francophile, Elizabeth is uncommonly passionate about language learning - especially the ability of languages to connect people.

With a Diplôme Supérieur in French business, she worked in Marketing for L'Oreal, Paris before doing a 180 degree career switch to earn an MA in 18c. Fr. Lit. from UT Austin. She subsequently served for nearly 5 yrs as a French Lecturer at Texas State Univ.

In 2012 Elizabeth formed Freestyle Language Center to create a language learning community with a fun stress-free model & effective methodology. What they're saying: https://freestylelanguagecenter.com/press-testimonials/

Regarding the growth of a new business from 4 students to over 100 in less than 18 months, she recently participated in an exciting crowdfunding campaign via Local Lift to generate capital for a necessary curriculum building project.

As for sharing ideas and collaborating with others in Education during SXSWedu 2015, c'est magnifique!
Back
Elizabeth Mack
Austin Convention Center Room 11AB
Mar 10
10:30am – 11:30am
Register online