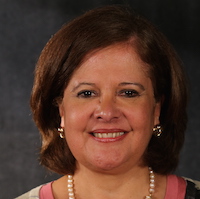 Elizabeth Wolzak
Senior Manager, Instructional Design, National Geographic
Talk to me about:

Becoming a leader of learning: a long and never ending road

Instructional design: challenges and opportunities

Redefining success: designing and implementing MOOCs

Ms. Wolzak has extensive experience in face-to-face and online teaching, as well as training in post-secondary education. She has lead instructional teams in the production and delivery of technology-based learning environments for formal and informal education. Her experience includes the design and production of online instructional materials and courses for PBS TeacherLine, funded by the U.S. Department of Education, and Global Climate Change and STEM PD online courses and modules funded by NASA's Global Climate Change Education Program. Most recently, Ms. Wolzak has lead the design and development at National Geographic of teacher professional development experiences at scale, or MOOCs.

Ms. Wolzak holds an M. Ed. from Framingham State University, Framingham, MA, an M.S. in Information Systems from ITESM, Monterrey, N.L., Mexico, and a B.S. in Chemistry. She is a certified professor of Monterrey's Institute of Technology (ITESM). She is also certified by the University of Twente in The Netherlands as a facilitator of online training courses for professors developing courses using Project Oriented Learning.
Back