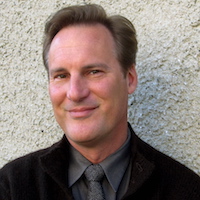 Ray Williams
Director of Education & Academic Affairs, Blanton Museum of Art
Talk to me about:

Art museums and medical education.

Art interpretation and appreciation. Designing learning experiences for diverse audiences.

Socially conscious work in the arts.

Michael Hawes is the Statistical Privacy Advisor for the U.S. Department of Education.

Grew up in a family of educators in the mountains of western North Carolina. Pursued graduate work in art history at UNC-Chapel Hill and education at Harvard University. 25 years experience as an educator in art museum settings with particular interest in: teaching from works of art, storytelling, building community, working with immigrants, religious diversity, and therapeutic conversation about art and life.
Back