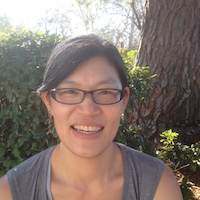 Jean Cheng
Director, Digital Learning, Exploratorium
Talk to me about:

Media production

Designing rich content experiences

Online learning / teacher PD

Jean Cheng is Director of Digital Learning, Institute for Research and Learning at the Exploratorium, where she leads the museum's online efforts to serve educators. She has 20 years of experience producing award-winning documentary films, web projects and apps. She specializes in tackling complex topics and presenting rich content in compelling and accessible ways. She holds a BA in Semiotics from Brown University and an MFA in Film Theory and Production from San Francisco State University.
Back