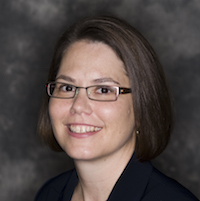 Karen Landolt
Lecturer, The University of Texas at Austin
Talk to me about:

Career Transformation

Gallup StrengthsFinder

Entrepreneurship - Founding your own company

I am an enthusiastic connector committed to empowering clients to choose engaging careers. During 20 years in organizational programming, teaching, and advising in nonprofit, legal, and academic settings, I have helped professionals and students from almost every academic discipline achieve success on their terms. My clients have included undergraduate, graduate, professional (MBA, J.D., MPA, etc.), PhD and post-doctoral students.

My experience in career services is vast. I have been Director of two University of Texas campus career services offices: the HireTexas Interview Center in the School of Undergraduate Studies and the Career Design Center for the College of Natural Sciences, and Senior Associate Director of MBA Career Management at the McCombs School of Business. In these roles, I managed multiple teams and provided the strategic vision to enact positive organizational change.

Passionate about teaching and experiential learning, I have initiated and developed two required strategic career planning courses, one for MBA students and one for undergraduate Natural Sciences students. I have been an invited speaker on career services topics at several national and statewide conferences. I currently teach Entrepreneurship, Business Law and Business Ethics at the McCombs School of Business at The University of Texas at Austin.
Back
Karen Landolt
Austin Convention Center Room 11AB
Mar 10
1:30pm – 2:30pm
Register online