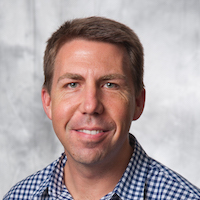 Stephen Walls
Deputy Director & Senior Lecturer, The University of Texas at Austin
Talk to me about:

Higher Education Curriculum Design

Design Thinking in Practice and in Education

Marketing Research and Brand Management

Stephen Walls serves as the Deputy Director of Business Development for Online, Continuing, and Professional Education at the University of Texas at Austin and also holds an appointment as a Senior Lecturer in the Marketing Department the university. In his Deputy Director role, he leads the diverse units at UT Austin that provide high quality education to non-degree seeking students, including the UT High School, OnRamps Dual Enrollment, University Extension, Professional Development Center, Petroleum Extension, Informal Classes, and Lifelong Learning programs. He also works with the academic units to build successful business models for new online educational offerings. As an instructor, he teaches courses on Marketing Principles, Brand Management, Integrated Marketing Communications, and Design Thinking within the BBA and MBA programs, along with the Masters in Engineering Management program. He has received a number of teaching awards since joining the McCombs faculty in 2002. Stephen completed his Ph.D. in Educational Psychology and his MBA at the University of Texas and his BBA in Marketing at Texas A&M University.
Back