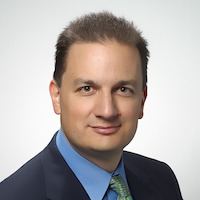 Roberto Moctezuma
CEO, Fractal River, LLC
Talk to me about:

Technology - Mobile, Cloud, Internet of Things, Hardware

Strategy - Value proposition, go-to-market

Overall business design & general management

Roberto Moctezuma is an entrepreneur, board member and angel investor with over 20 years of senior executive experience in the high-tech industry. Roberto is the CEO of Fractal River, a business design studio that provides advisory services for emerging growth companies.

He serves as an Executive Advisor for several technology companies including Voxofon, a software communications solutions provider and ChaiOne, an enterprise mobility agency. He is active in the startup ecosystem in Texas working with seed accelerators, angel investor networks, universities and private capital groups.

Previously, Roberto was the VP and GM of the Desktop Solutions Global Business Unit at Hewlett-Packard, a $450M business that created products for the worldwide Education, Virtualization, and Retail markets. Prior to this, Roberto was the VP of Volume Direct Operations for HP in the Americas, supporting over $8,000M USD in revenue. His early background includes software development and telecommunications.

Roberto lives in Houston with his wife and three children.
Back