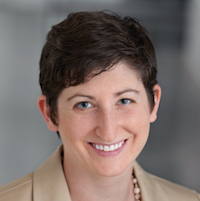 Brooke Miller
Khan Academy Health & Medicine Content Creator, Khan Academy / PhD candidate in Developmental Psychology, The University of Texas at Austin
Talk to me about:

Flipping the classroom (higher education)

Online content creation (KSV- Khan Style Videos)

Integrating psychology research in schools and classrooms

Brooke Miller is a PhD Student in Psychology at the University of Texas at Austin where she studies the role that authenticity plays in informal science education. Brooke has taught at the college level using the "flipped classroom" model, replacing standard lectures with custom online content and in-classroom activities. Brooke also works as a Health and Medicine content creator at Khan Academy where she creates video content related to the social sciences.
Back