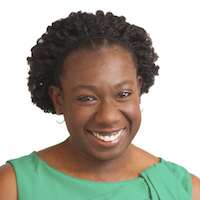 Shauntel Poulson
Principal, NewSchools Venture Fund
Talk to me about:

Current trends in K-12 edtech

Raising capital for K-12 edtech ventures

Investing in K-12 edtech

Shauntel Poulson is a Principal at the NewSchools Venture Fund where she focuses on investment strategy, due diligence, and management assistance for the Seed Fund. The Seed Fund makes investments in early-stage education technology companies that have the potential to transform K-12 teaching and learning. Shauntel was previously a Senior Engineer at Procter and Gamble and an Education Pioneers Fellow at Wireless Generation. She received her BS in Chemical Engineering from M.I.T. and her MBA and MA in Education from Stanford University.
Back