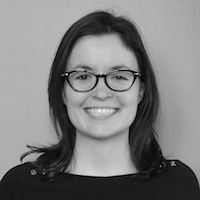 Claire Wescott
K-4 Gifted & Talented Specialist, Metro Nashville Public Schools
Talk to me about:

Challenging advanced elementary school students with techniques such as presenting open-ended inquiry, interleaving, and analyzing text-based evidence

Emphasizing a growth mindset for children at home & in the classroom

Encouraging critical & creative thinking in traditional classrooms

Claire Wescott, M.Ed. is a gifted & talented specialist with two K-4 elementary schools in Metro Nashville Public Schools. She instructs over 130 young scholars each week on rotating units of inquiry. They are currently analyzing authors' motivations in classic literature, including the work of T.S. Eliot, Ernest Hemingway, and Leo Tolstoy. Her goal is to challenge every child in the classroom using cognitive science strategies while creating the least amount of additional responsibilities for the general education teacher. She believes kindergarteners can learn to love structural engineering & e.e. cummings if you believe in their abilities & ignite their curiosities.

She has presented to educational communities on topics such as embracing failure in gifted students, modeling a growth mindset for children, and avoiding disengagement in the classroom.

Her work is driven by her experiences teaching elementary school, conducting literacy research at Vanderbilt University, and encouraging creativity at Stanford University's Bing Nursery School.

She holds her M.Ed. in elementary education from Vanderbilt University's Peabody College.
Back