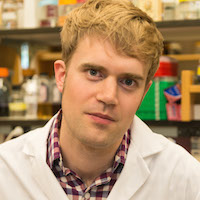 Tyler DeWitt
Educational Consultant
Talk to me about:

How to Create Videos Students Can Learn From. We'll can talk about everything from scripts, assessments and curriculum, to cameras, microphones, editing, and YouTube.

Making STEM Education Authentic and Engaging. Science and math are seen by far too many students as dry, boring, confusing, and hopelessly irrelevant. How can STEM education shift away from traditional memorization approaches to include more of the critical thinking, puzzle solving, and experimentation that real-life research scientists practice every day?

Flipped Classrooms. Classroom flipping should be about so much more than students sitting in front of video screens as passive consumers. Let's talk about ways that flipped classrooms can help educators teach metacognition, introduce 21st century skills, and redefine their roles as instructors.

Dr. Tyler DeWitt is a research scientist, high school teacher, and digital content creator. His expansive collection of self-authored Chemistry tutorial videos is one of the most popular instructional channels on YouTube.

Tyler's goal is to replace the often-stale state of science, technology and math textbook teaching with systems for learning that promote critical thinking and "360 degree" understanding. His TED Talk on how to make science accessible, engaging, and entertaining for young learners has been watched over one million times.

Tyler has taught high school Chemistry, Biology, and English at schools in both the United States and South Korea, and he worked as a project manager to develop new K12 science curricula for the state of Florida. Tyler holds a Ph.D. in Biology from MIT, where he served as student coordinator for the new MIT+K12 video outreach project. At MIT, he was a National Science Foundation Fellow and a Graduate Resident Tutor.
Back