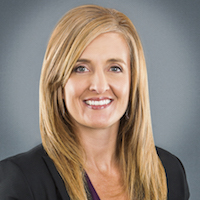 Kylie Stupka
Executive Director, Youth Entrepreneurs
Talk to me about:

Developing and entrepreneurial mindset

Gamification

Women and risk taking

Kylie Stupka is the Executive Director of Youth Entrepreneurs Kansas and Missouri chapters. Prior to joining Youth Entrepreneurs in 2007, she worked as a manager at a CPA and advisory services firm. Kylie earned her Bachelor of Science degree in Accounting from Kansas State University. Currently she is working to develop national educational programming that will engender self-reliance among youth by introducing, through entrepreneurship, the values and skills necessary for them to lead successful, fulfilling lives as contributing members of society.
Back