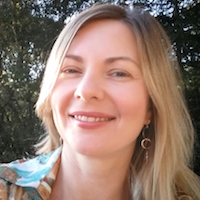 Klara Crean
Director of School Programs & Education, Boys & Girls Clubs of Sonoma Valley
Talk to me about:

K - 8 Program & Curriculum Development: I have expertise in designing engaging, experiential K - 8 programs focused on STEM, literacy, coding, making / tinkering and fostering creative thinking.

After school programs & summer camps: I have experience in designing and executing after school programs and summer camps for children 5 - 14 years of age. The emphasis is on fun, engaging and meaningful learning experiences.

Educational Technology and Opportunity Gap: Integrating educational technology into after school curriculum to support personalized learning, mastery and promoting engagement during academic support time in after school programs.

At the Boys & Girls Clubs of Sonoma Valley, Klara is responsible for overseeing after school programs at five locations throughout Sonoma, serving over 500 elementary and middle school children every day. In addition, she leads program development of K-8 programs and acts as a liaison to the local school district. Her emphasis is on designing engaging and innovative programs supporting students in literacy, STEM, social and emotional learning and creative confidence.

Prior to joining BGCSV, Klara has been working on leadership coaching and educational design projects focused on motivation and personalized learning. Earlier in her career, she has worked in an advertising agency, early childhood research lab and lead outdoor summer camps. Klara was also a member of the BGCSV Executive Board and chaired its Programs Committee, promoting innovative learning experiences to narrow the opportunity gap for youth.

Klara holds BA and MA in Psychology from Stanford University.
Back