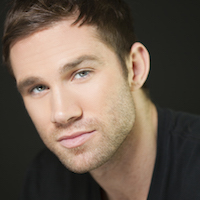 Gage Cass Woodle
Executive Director & Co-Founder, Mythic Bridge
Talk to me about:

Youth Empowerment

Catharsis through Creativity

Community Engagement

Gage is a native New Yorker and the offspring of two predominant psychiatrists. He graduated Magna Cum Laude from Marymount Manhattan College with a communications degree focused on filmmaking. His background is in adolescent crisis counseling but he has also been working in the entertainment business for over 10 years. As a counselor Gage spent years working in institutions guiding people towards better lives. As an actor, writer and producer he spent years on the screens and behind the scenes creating fantasy lives. His dream of creating a community where these two worlds could coexist and strengthen one another led to the development of Mythic Bridge, a place where disadvantaged storytellers can get the support and knowledge to realize their dreams.
Back